Circondata dalla pineta, a 300m dal mare 
    Infinity swimming pool overlooking the sea
        Panorama sui 3 lati, dalla baia di Porto Pino a Sant'Antioco
            Breathtaking sunsets
A 300m dalla spiaggia con panorama sul mare sui 3 lati, da Est a Ovest.
Piscina sul mare a tutto orizzonte con vista mozzafiato.
Sul promontorio nella pineta, con percorso agevole a piedi per la spiaggia.
Nell'ampio giardino i bambini possono giocare in tutta sicurezza.
Tutte le spiagge di Porto Pino sono degradanti molto dolcemente.
Tramonti mozzafiato con straordinarie sfumature e riflessi sul mare.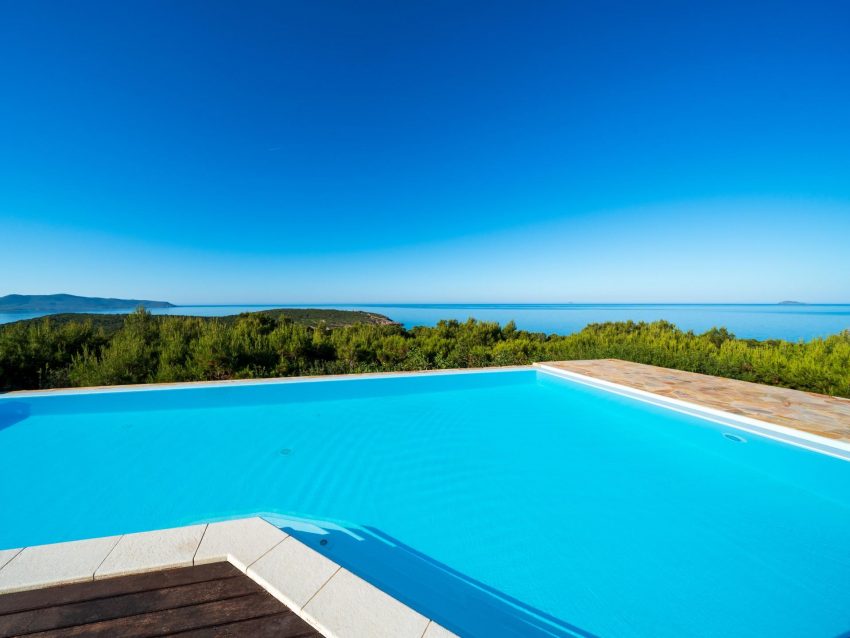 Seafront panorama on 3 sides: from the east, on the bay of Porto Pino, long dune beach and lagoon, to the south on the promontory of Punta Menga and the beach of Porto Pineddu, to the south-west on the islands of Toro, Vacca and Vitello, up to the north-west on Sant'Antioco.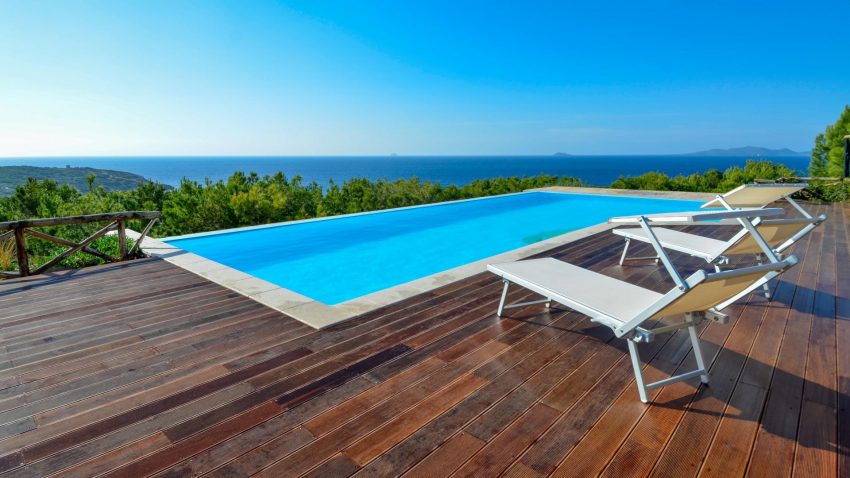 Infinity swimming pool overlooking the sea
Piscina sul mare a tutto orizzonte. Acqua a sfioro sui lati sud ed ovest per offrire la sensazione di continuità con l'orizzonte sul mare. Tramonti sul mare con emozionanti riflessi sull'acqua.
Immersed in the pine forest on the sea
At 300m from the sea, reachable on foot through the pine forest.
The most beautiful sandy coves with pink shades and crystal clear water inserted in small cliffs sagomate dal vento e dal mare. Pini d'Aleppo e ginepri secolari con profumi straordinari.
Central location above Porto Pinetto and equidistant between the First beach (Dune) and the Spiaggia dei Francesi, within walking distance.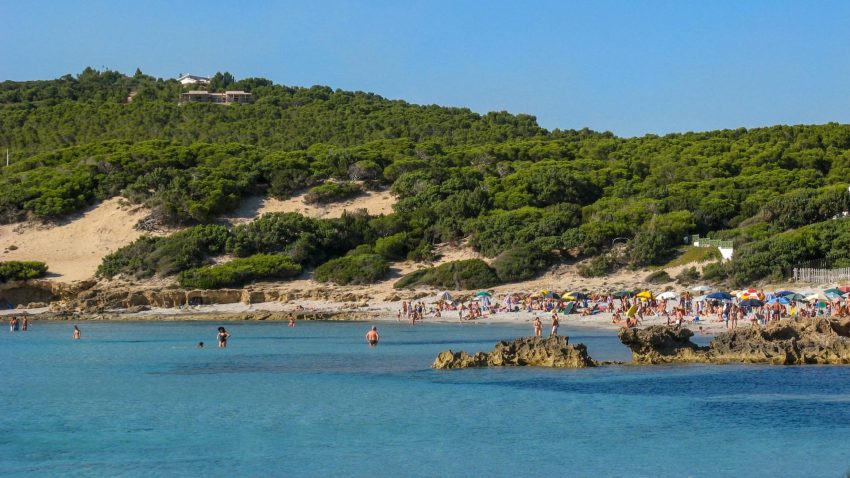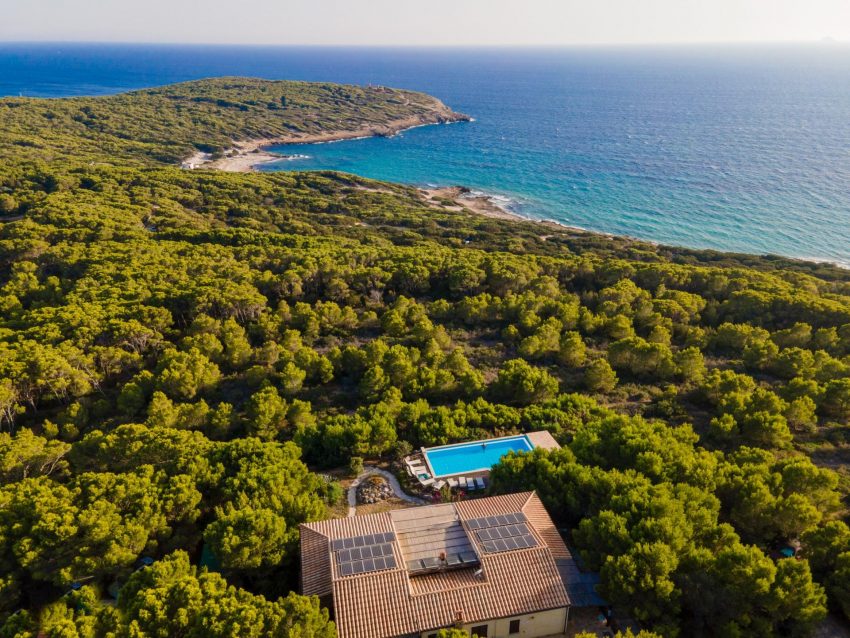 Ideal for relaxation and families with children
Large garden (1600sqm) surrounded by the pine forest
Total absence of traffic (last house on the street)
 Ideal environment for relaxation and totally safe for children
• Large barbecue with countertop and sink. Common outdoor area for group dinners.
• Outdoor showers with hot water • Washing machine • Wash basin for sea and underwater equipment.
• Docce esterne con acqua calda • Lavatoio per attrezzature da mare e subacquee • Lavatrice
• WiFi connesso in Fibra con extender e WiFi connesso in 4G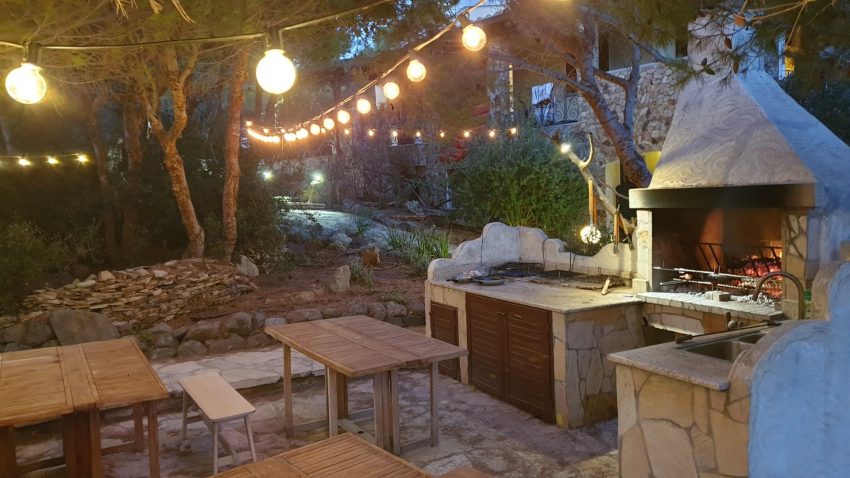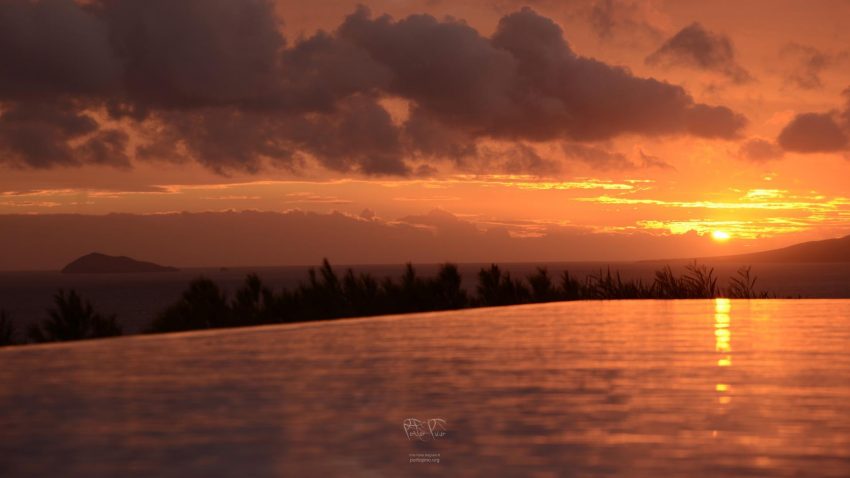 Tutte le sere tramonti mozzafiato sul profilo sinuoso di Sant'Antioco con straordinarie sfumature e riflessi sul mare. Gli amanti della stagione prolungata, in primavera o in autunno avranno la possibilità di emozionarsi col sole che scende sul mare fra le isole Vacca e Vitello.
Appartamenti e camere tutti fronte mare.
Terrace or garden three-room apartment, up to 6 people, with private outdoor veranda or terrace with table and armchairs.
Double room with bathroom and independent entrance to the garden with private outdoor veranda and kitchen with table and armchairs.